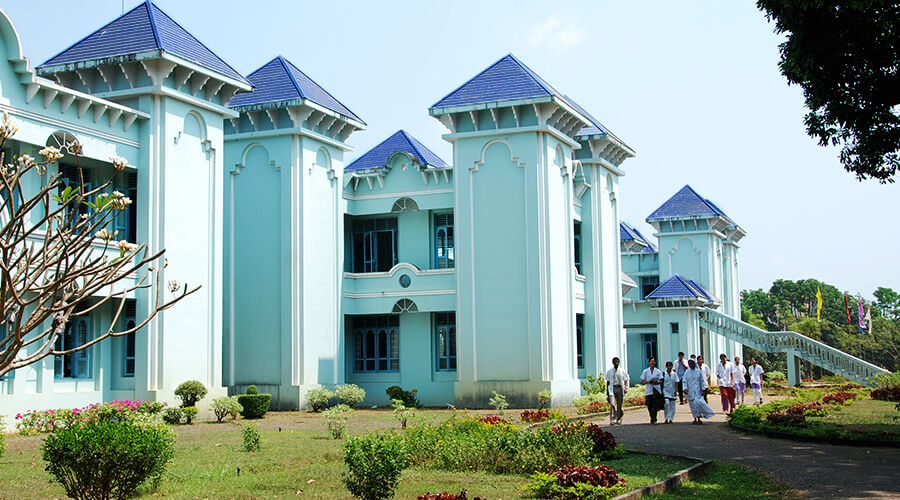 Affiliated To Rajiv Gandhi University Of Health Sciences, Bangalore, Karnataka.
SDM College Of Naturopathy & Yogic Sciences is India's first and premier institution to offer a 5 year medical degree in naturopathy and yoga. Established in August 1989, with the dream and vision of Dr. D. Veerendra Heggade, this institute is a pioneer and a role model for all other colleges in the field. The college aims at and delivers quality education in the field of naturopathy and yoga.
Naturopathy is a medical science, which seeks to improve health and treat diseases chiefly by assisting the body's innate capacity to recover from illness and injury. It incorporates many natural treatment modalities emphasizing on "Return To Nature".
Naturopathic practice may include a broad array of non-pharmacological treatment modalities that includes Manipulative Therapy, Hydrotherapy, Physiotherapy, Energy Medicine, Diet Therapy, Fasting Therapy, Acupuncture, Nutrition, Diet and lifestyle modification Etc.
SDM College Of Naturopathy & Yogic Sciences, Ujire
UJIRE – 574240,
DAKSHINA KANNADA ,
Karnataka State, India
+91-8256236188,+91-7760751291
8256–236188, 236343
sdmcnys@gmail.com