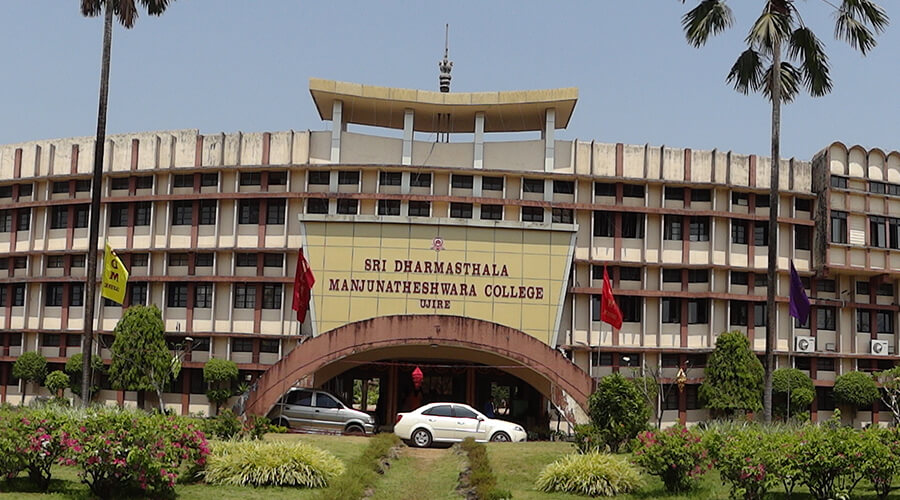 Affiliated to Mangalore University & Recognized by NCTE, New Delhi
As the abode of Dharma, Dharmasthala showers its beneficence on all, without any discrimination whatsoever. With Vidhyadan being one of the pillars of its philosophy, Dharmasthala spearheads a unique educational movement in Karnataka, acting through Sri Dharmasthala Manjunatheshwara Educational Society, Ujire. SDM College of Education is a new chapter added to the history of the quality academic initiatives by SDME Society.
SDM College of Education, Ujire College aims at opening up excellent avenues of higher education for aspiring student teachers, to help them add value to their attempts in the field of education. Proximity to Dharmasthala enhances the serenity of the college campus. Education in SDM College of Education is all about developing oneself and enhancing one's skill. It is all about studying in a campus that is a perfect example of an ideal blend of traditional values and a modern outlook towards education. The B.Ed course is a part of the same ambition, imparting perfectly crafted expertise to the teachers and professors of the future.
SDM College of Education (B.Ed) Ujire
The Prinicipal
UJIRE 574 240 , D.K.,
Karnataka State, India
08256 - 236221, 236488
08256 - 236220
sdmceu@yahoo.in